Heard Around the CW (1/26/23)
Here's a roundup of Catholic Worker news for the week of January. 26, 2023, including two CW-authored op-eds about nuclear disarmament, the closing of the Parkland Catholic Worker, and more.
Here's a roundup of news from around the Catholic Worker.
Articles of Interest
Shaeffer-Duffy Calls for Catholics to Act for Nuclear Disarmament
3 Ways Catholics can work for nuclear disarmament by Claire Schaeffer-Duffy (Sts. Francis and Therese Catholic Worker, Worcester, Massachusetts) in the National Catholic Reporter, Jan. 24
In her opinion piece, Schaeffer-Duffy calls for greater awareness of Archbishop John Wester's pastoral letter, Living in the Light of Christ's Peace: A Conversation Toward Nuclear Disarmament. The pastoral letter calls for the abolishment of nuclear weapons and the establishment of a verifiable nuclear disarmament regime. It is especially significant, she says, given that New Mexico was the birthplace of the atomic bomb and harbors some 2,500 nuclear weapons.
"One hoped Living in the Light of Christ would merit prominent billing in every U.S. diocese and public discussion at the November meeting of the U.S. bishops' conference," Schaeffer-Duffy writes. Given that that didn't happen, she calls for Catholics to circulate Living in the Light of Christ's Peace and promote its study; endorse the Back from the Brink Resolution; and promote U.S. ratification of the United Nations Treaty on the Prohibition of Nuclear Weapons (TPNW). 
3 ways Catholics can work for nuclear disarmament
A year after its release, the pastoral letter on nuclear disarmament by Santa Fe Archbishop John Wester needs to be implemented in parishes and dioceses, says Claire Schaeffer-Duffy.
Detroit Catholic Profiles Young Adults Serving at Day House
"Inspired to serve in a radical way, young adults reinvigorate Detroit's 'Day House'" (The Detroit Catholic, Jan 23).
The Detroit Catholic newspaper recently profiled the live-in volunteers at Detroit's Day House Catholic Worker Community; the piece highlighted the role that their faith played in the decision to join the Worker.
"I came to be a Catholic Worker due to my strong feelings around my own Catholicism, communal living, and poverty," Lauren Calka told the Detroit Catholic. "I wanted to be held accountable to a level of charity that came more from a place of, 'This is who I am,' versus, 'This is what I do.'"
The piece also highlighted several renovation projects underway at Day House, including a kitchen update and accessibility improvements.
Inspired to serve others in a radical way, young adults reinvigorate Detroit's 'Day House' – Detroit Catholic
Hospitality house in Corktown is part of the Catholic Worker movement, co-founded by Dorothy Day in solidarity with the poor
www.detroitcatholic.com
U.S. Is Linchpin to Global Nuclear Disarmament, Baggarly says
"Nuclear weapons treaty offers light for the world" by Steve Baggarly (Norfolk Catholic Worker, Norfolk, Virginia) in the Jan. 22 Virginian Pilot
Baggarly's opinion piece focused on the Treaty on the Prohibition of Nuclear Weapons (TPNW), the world's first treaty designed to facilitate complete global nuclear disarmament.
"As the inventor of nuclear weapons, the only nation to use them in war and the promised wielder of them on behalf of 33 other countries, the United States is the linchpin to global nuclear disarmament," Baggarly wrote.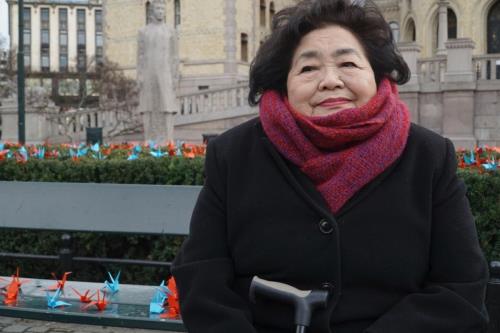 Nuclear weapons treaty offers light for the world
Nuclear weapons treaty offers light for the world
digitaledition.pilotonline.com
National Catholic Register Profiles 3 Catholic Worker Communities
"Putting the 'Catholic' in Catholic Worker" in the National Catholic Register (Jan.10)
The feature article focuses on Catholic Worker communities that actively identify with the Catholic faith, often incorporating the Liturgy of the Hours and other prayer practices into their daily routine:
Not all Catholic Worker communities are in fact Catholic," the article notes, "and some openly question Church teaching on issues relating to gender and sexuality or minimize Day's staunch opposition to abortion.

But several houses founded in the Catholic Worker spirit, some only in the past few years, are living a liturgical and communal life that warmly embraces Church teaching while being faithful to the principles of Day and Catholic Worker co-founder Peter Maurin. Households like the Simone Weil House in Portland, Oregon, the Peter Claver House in South Bend, Indiana, and the Dorothy Day Catholic Worker Farm in Harveys Lake, Pennsylvania, are witnesses to the rich life that can arise out of a commitment to liturgical prayer, living in community, and serving the poor. 
Putting the 'Catholic' in Catholic Worker
A new generation of communities are integrating hospitality and solidarity with the poor through prayer and Church fidelity, consistent with the vision of the movement's founders.
www.ncregister.com
Community News
Illinois CW Adds Fourth House for Women and Children
The Catholic Worker in Coles County, Illinois, has opened a fourth house, according to the Effingham Daily News. St. Mary House, like the previous three (Dorothy Day House, Hedwig Haus, and Augustus Tolton House), opened in November 2022 and will serve women and children in transition, and is already full.
Closed: Parkland Catholic Worker (Manitoba, Canada)
The Parkland Catholic Worker, a farm in northwest Manitoba, has closed, according to Craig and Carol Larson, who are planning to restructure their work to be more manageable.
"We will always be Catholic Workers at heart," Craig told me by email. "We came into farming in our mid-forties in 2000 after doing development and refugee work in Southeast Asia in the 70s and 80s and then working in the church."
Now in their 60s, the work of maintaining four large gardens on their own has become too much, both physically and financially, as they paid for everything out of their own pockets. The couple will continue to serve locally on a smaller scale, Craig said.
Best wishes to the Larsons as they begin a new chapter.
Closed: Mary House (Austin, Texas)
I heard through the grapevine that Mary House of Austin, Texas, has closed or is in the process of closing. While I haven't been able to reach anyone there, all the signs point in this direction, so we're taking it out of the community directory until someone says otherwise.
The Mary House website is still up, though, and it offers this description of the community's work:
Mary House Catholic Worker welcomes critically and terminally ill adults to live until they are financially and medically stable, or until they die from a terminal illness. About one-third of our guests are recently middle-class people whose illnesses have outlasted their benefits and resources. We all live in a 2,400 square foot duplex that has a women's side and a men's side. Flowers, herbs and a few vegetables and berries grow in our gardens.
New on CatholicWorker.org
Here are some of the updates you'll find on the website:
We continue to work on "cleaning up" the articles we imported from the previous version of the website. This has included adding post titles and correcting dates on about 800 articles in the Dorothy Day Library.
The Works of Mercy page is been refreshed and now features art from Jen Norton.
We've just added a CW Calendar, which is still in development; check it out and see what you think. You can offer feedback at jerry@catholicworker.org.